Greg Testerman, Owner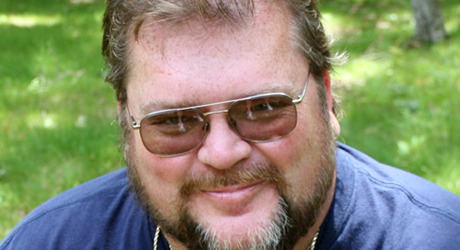 To me, the name "New River," is synonymous with so many things in the North Carolina High Country other than the tributary itself. I debated for a time on whether to use "New River" in the name of my company, but I felt that since there was a history to go along with the name, it was perfect.
Over thirty years ago, I watched in fascination as my uncles would actually take a sawmill out into the woods of the Blue Ridge Mountains along the New River. Rather than the modern way of trucking the logs to a stationary sawmill, they could custom cut lumber right there at the job site. By doing this, they could select raw materials ready for harvesting and use in building, all with minimal effects on the environment.
After this experience, and many years working extensively with finished wood products and custom building for others, I found myself to be no different than anybody else; I had an idea and a dream to have my own business. I wanted it to be a job I was passionate about (building) and one that I could do a step better by making clients happy and being able to take a feeling of satisfaction from doing a great job and being recognized for it by my clients.
To me, a step better begins by surrounding yourself with good help. These are the people I count on to get the job done and, most importantly, keep up and understand the quality of workmanship I present and expect.
The result, New River Custom Builders, is a collection of some of Ashe County's finest craftsmen under my guidance and supervision. Together, we produce one of a kind, custom, true handcrafted homes for discriminating people who appreciate quality at a fair price. Like the surrounding mountains, each home is a beauty to behold.